* Moxie

= Actively Seeking Solutions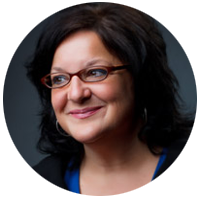 Lisa Carver
President
Lisa draws on her extensive experience as a customer service professional, special events planner, and leadership team member. Her programs facilitate development and motivate change. Her training expertise includes needs assessments, instructional design, classroom facilitation, professional coaching, and career planning. Lisa also has a husband, a daughter, a son, and a Goldendoodle named Ninja.
Read more…
Develop, motivate, and inspire employees.
Change your mindset. Change the organization.
---
Whatever the objective, Moxie Consulting can help you and your organization be more effective. Through giant steps or small leaps, Moxie actively seeks progress through improved teamwork, skills, and productivity. As a human resources consulting business in Little Rock, AR, Moxie Consulting offers training, coaching, consulting, and assessment preparation to help you and your company reach your goals.
1. Vigor, verve, and pep. 2. Courage and assertiveness. 3.Skill and know-how.
Learn new perspectives, new skills, and new behaviors as an individual, team, or organization.
Overcome challenges, hone skills and maximize success with individual professional coaching.
Set priorities, clarify goals, enhance team communication or streamline processes as a team, department or company.
Prepare for a promotion through guided practice and feedback sessions to improve your skills and confidence level.
What Our Clients are Saying About Us
I was not looking forward to this training and two days away from work but Lisa did a great job. She held my attention which is not easy to do. She made the content relevant to my work and she used real examples. I will attend other classes she teaches and encourage my team to take her classes, too.
– Manager at Fortune 500 company
I have attended several classes Lisa teaches and she does a great job. She is engaging, let's us ask questions and makes the content both fun and practical. I look forward to more classes she teaches.
– Front line employee at a municipal government